Application units
Monforts offers tailor-made solutions from a single source: Whether liquor application via the Matex finishing padder, minimum application via the ECO-Applicator or the flexible Montex Allround and texCoat application and coating systems: With us you will find the optimum cost-effective solution for your application.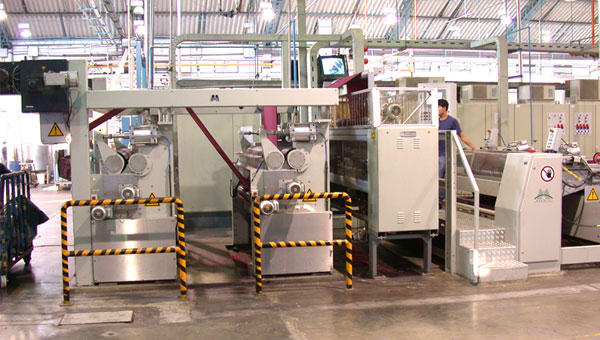 The classic in textile finishing. With the Matex finishing padder, liquor is applied to the textile substrate with absolutely uniform pick-up over the fabric width.
more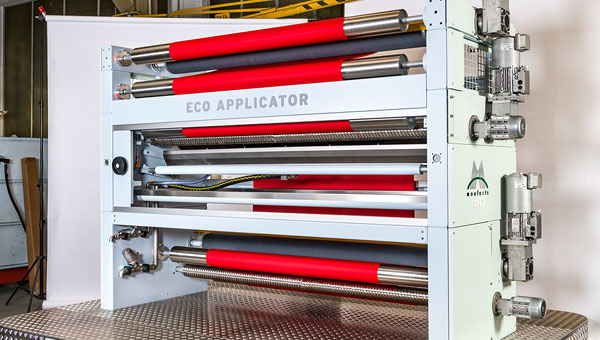 Das Minimal-Flottenauftragsaggregat mit angetriebenen Flottenwalzen. Die Alternative zum Foulardieren. Zur energiebewussten, kostensparenden Trocknung.
more
The key to more flexibility in textile finishing. The modular system with quick-change facility. For even greater availability.
more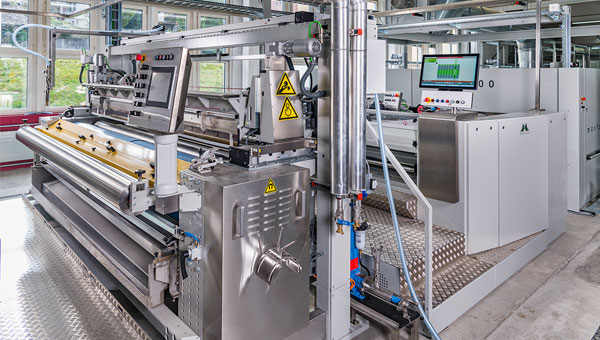 Blade coating, rotary screen printing and minimum application via magnetic doctor blade. The universal coating unit with the highest precision.
more