Monforts in Mönchengladbach – yesterday and today
Milestones of our technological success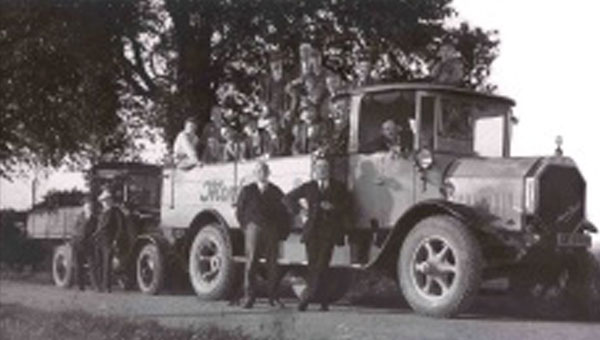 The machine engineering company was founded in 1884 by August Monforts who was born on 18 September 1850 in Gerderath on the Lower Rhine In the year of founding, the company has 52 employees at the works on the Kronprinzenstrasse in Mönchengladbach.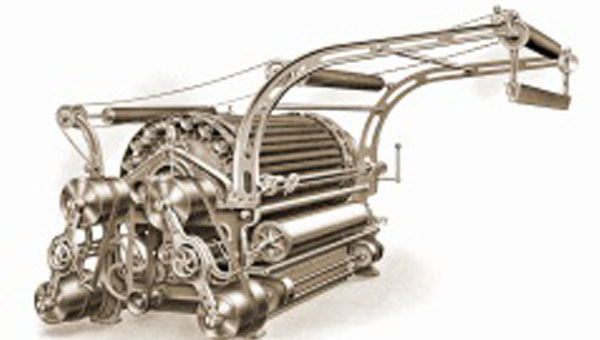 The first order was for a "napping machine for textile fabrics with five rollers", but in 1891 Monforts then developed the first 24-roller napping machine which led to a significant improvement in the napping process. Only nine years after its founding, Monforts received the highest accolades at the World Fair in Chicago for the models exhibited there.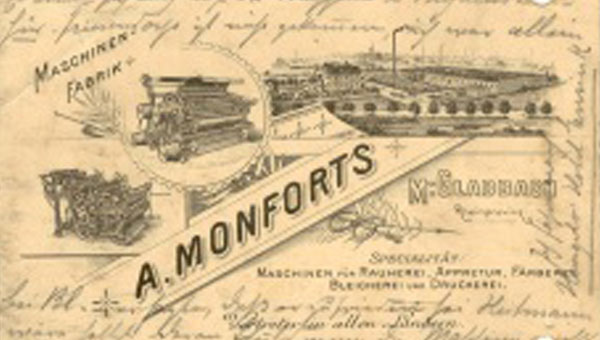 In 1897, August Monforts established an iron foundry which – equipped with hydraulic casting machines – significantly improved the performance capability of the machine factory with its cast components.
In 1912, the title of "Commercial Advisor" is conferred on August Monforts in recognition of his services to business.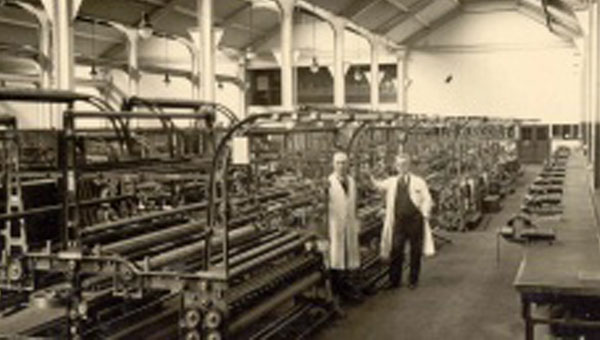 Because the original works premises were no longer large enough, a new factory with the latest machines was built in 1916. In 1920, the manufacture of semi-automatic machine tools was started at this new factory alongside the existing product range.
After the death of August Monforts in 1926, his son Joseph Monforts took over the management of the company. Under his leadership, the machine tool sector was further expanded and the internationalisation in the field of textile machines was advanced. In the third generation, the nephews of Joseph Monforts, Dietrich Monforts von Hobe (fell in 1941) and Caspar Monforts von Hobe (1915 – 2001) guided the fortunes of the company.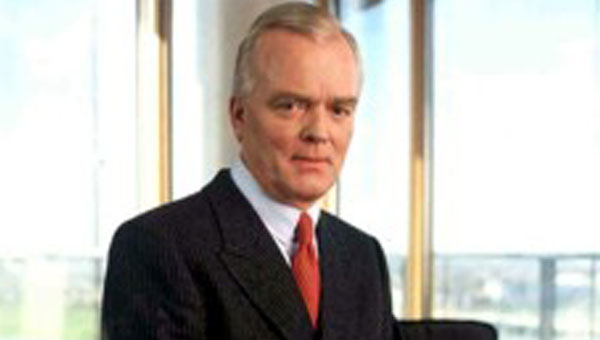 From 1986 until 2006, Clemens A. Monforts von Hobe as owner headed the Monforts company and in particular guided A. Monforts Textilmaschinen to its position of world market leader in its market segment.
The traditional Possehl Foundation from Lübeck takes over all the company shares in A. Monforts Textilmaschinen.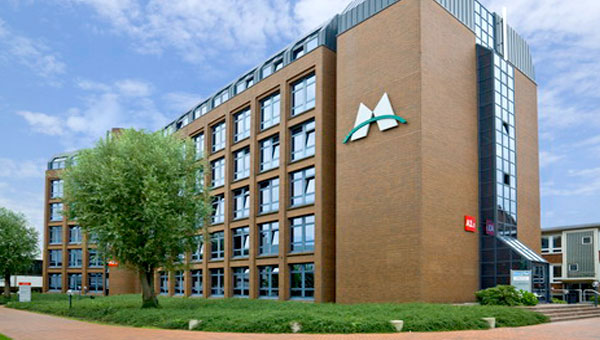 The name Monforts has been synonymous with cutting-edge technology in finishing machine engineering for more than 125 years. This is reflected not only in innumerable patents registered by Monforts over the course of the decades, but also in the faith of our customers and the excellent reputation that we enjoy on the market. In future we aim to further extend this leading position by facing up to new challenges and offering new technological solutions: With a customer-friendly range of services and our innovative machine portfolio for technical textiles.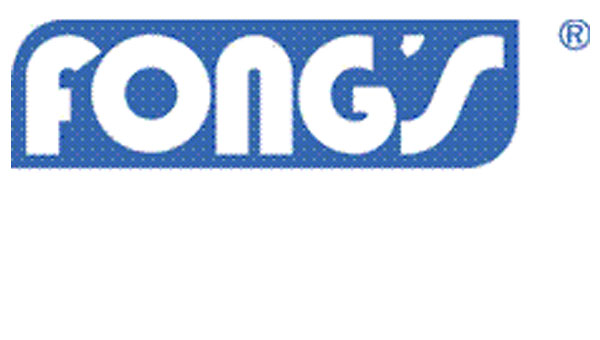 A. Monforts Textilmaschinen is member of the CHTC Fong's Group, one of the world's largest textile machinery manufacturers. A new Advanced Technology Centre is established at the Monforts headquarters in Mönchengladbach.