At ITMA 2023 in Milan from June 8-14, experts from Monforts will be on hand to ouline the latest significant advances that have been made in sustainable continuous dyeing for woven fabrics and yarns with its industry-leading Thermex system configured for the Econtrol® process.
Over 900 Monforts Thermex hotflue dyeing systems are now operational in the main textile producing countries like Bangladesh, Brazil, China, India, Mexico, Pakistan and Turkey, with around 150 of them already reaping the benefits of the Econtrol® and Econtrol®T-CA processes.
"The current focus of the industry is very much on cleaner processes to meet the commitments on sustainability made by the major fashion brands and with further regulations anticipated," says Monforts Textile Technologies Engineer Jonas Beisel. "This is calling for new investments that enable a significant reduction in resource consumption to be achieved, but that are easy to integrate into existing production systems. Econtrol® lines fit the bill perfectly."
Continuous one-step process
Econtrol® is a continuous process for the dyeing of woven cotton and cellulosic fabrics in which reactive dyestuffs are fixed into the fabric in a one-step dyeing and drying process with a controlled combination of steam and air. The entire pad-dry process takes just two-to-three minutes at a temperature of between 120-130°C and a relative humidity volume of 25-30%.
"Econtrol® ensures excellent reproducibility of all colours, improved dye penetration on difficult fabrics and no risk of the browning of the fibres due to the low fixation temperature," Beisel explains. "As such, it is the ideal process for fast change technology and operational savings."
In addition, compared to other processes, no salt is used and no steamer is required for a separate fixation step. The process is also urea-free and no smoke or deposits are generated. Direct feedback of the dyeing results eliminates batching time to guarantee good reproducibility from the lab to bulk production and an immediate wash off is also unnecessary, allowing for flexible production planning.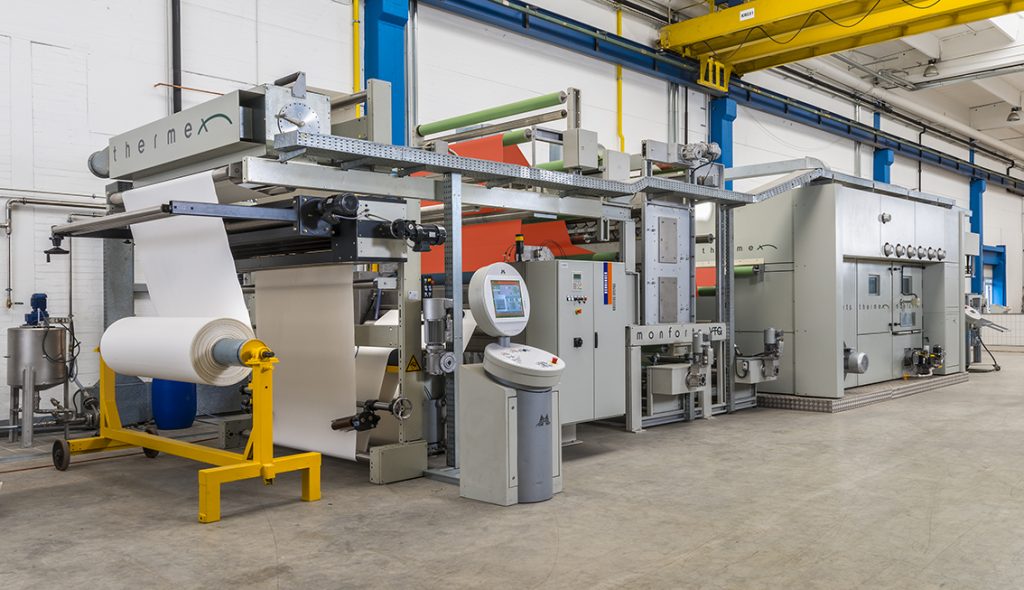 Denim differentiation
The Econtrol® process is suitable for pale to dark shades with very good fastness properties and has proved a particularly versatile route for denim manufacturers.
"Differentiation is the key in the highly-competitive denim fabrics industry, whether that is through the successful incorporation of new fibres, accommodating new fabric constructions or exploring the many options for how to treat them at the finishing stage, to gain a market advantage," says Monforts Head of Denim, Hans Wroblowski, who as a processing and engineering expert has travelled very widely throughout the key denim-producing countries and worked closely with many partners to develop advanced solutions in this field.
He adds that these latest Monforts lines allow users to be extremely versatile and respond quickly to market demand, while also allowing very short production runs.
"We are very much looking forward to fruitful discussions in Milan about the many options for increasing productivity while making major sustainable gains through resource efficiency."
Monforts is in Hall 18 at stand B106 at ITMA 2023.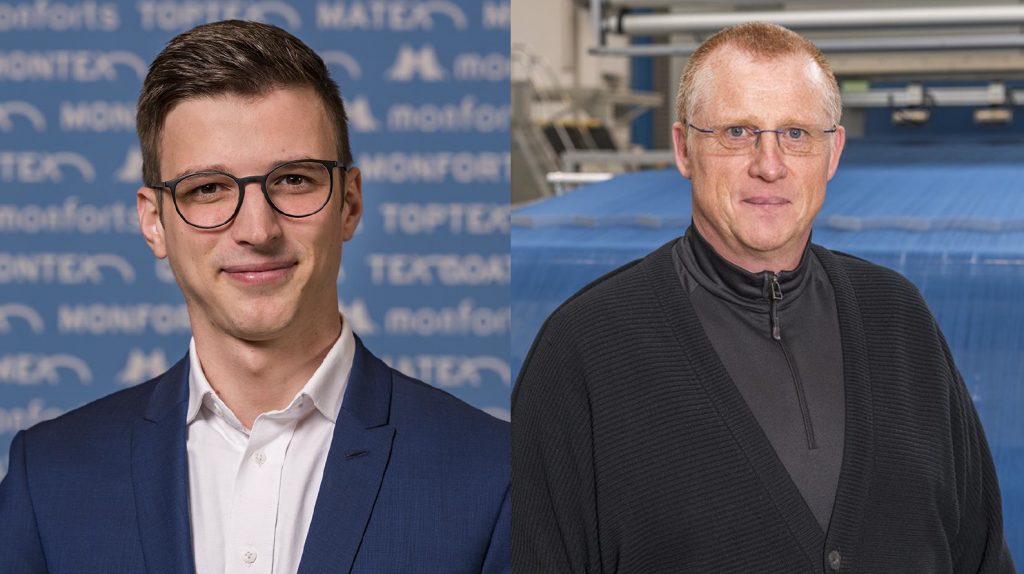 Econtrol® is a registered mark of DyStar Colours Distribution GmbH, Germany.